SwiftPOS Back Office is your ultimate management tool, with over 250 reports available with export functionality.
SwiftPOS Back Office POS features are comprehensive, functional and easy to use.
Contact Us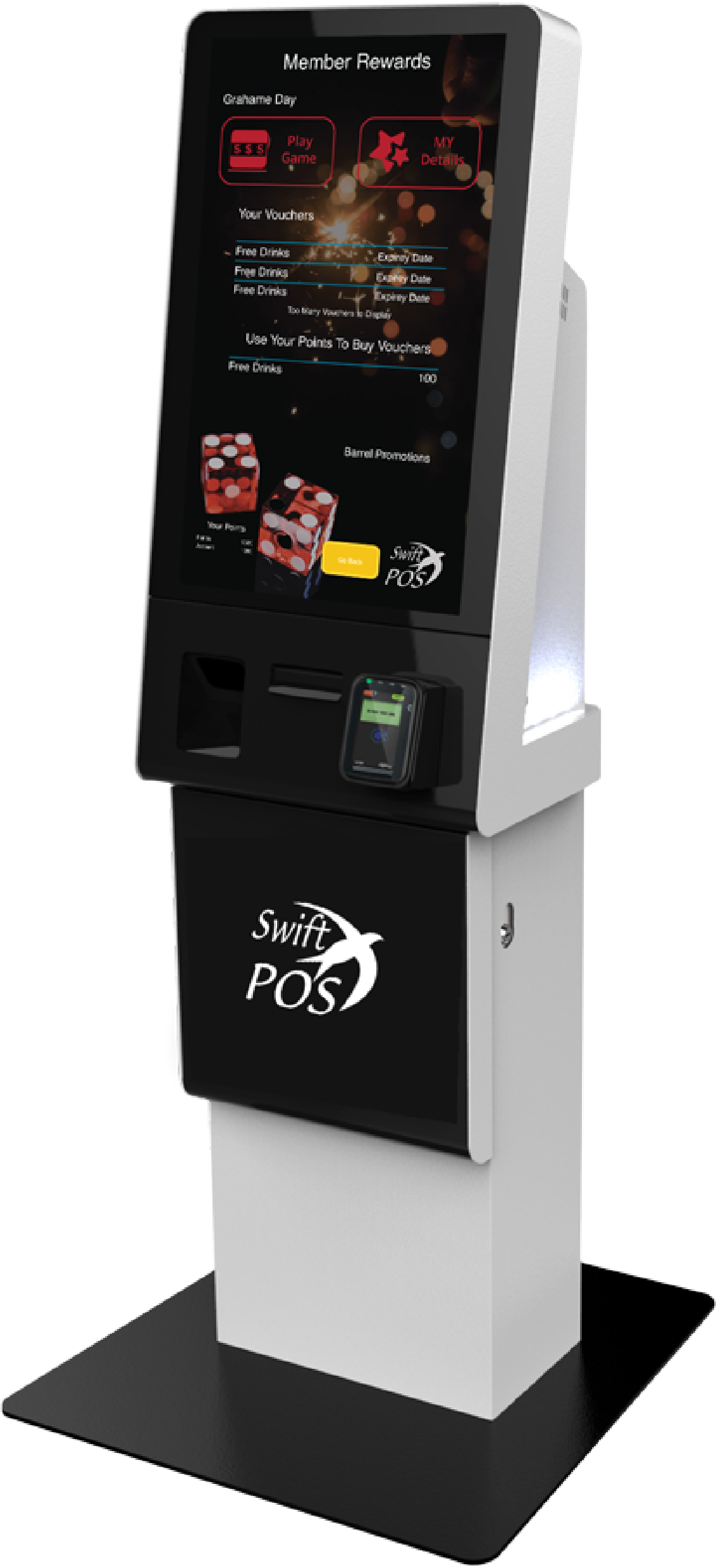 Inventory Management
Conduct stock-takes, generate variance reports, transfer stock between locations and report on stock levels and values.
Tiered Loyalty
Provide long term marketing strategies to customers through Tiered Loyalty. You can create loyalty rewards programs based on customer classifications and keep customers active and engaged.
Multiple Reporting Options
Detailed reports covering all aspects of the POS operation:
Sales
Inventory
Staff Activity
Suppliers
Members
Accounts
User Access Control
Allocate staff to security levels to control the functions and reporting within the Back Office that they can access.
Supplier Management
Allocate products to suppliers, generate purchase orders, enter supplier invoices and report on purchase history.
Automated Reporting
Reports can be automatically emailed to any number of recipients on a daily, weekly or monthly basis. Distribute your sales reports to users or franchisees for their areas only or summary reports to managers.
Multi-Venue Management
Back Office allows you to have an overview of all your venues within a centrally managed location. Track sales, inventory, member transactions and much more.
Product and Pricing Management
Set up your stock recipes, multiple pricing matrixes by venue or location.
Hybrid Cloud Solutions
Back up your important data with a on and off premise solution. Trade continuously for 30 days without internet access, while still maintaining data integrity.
Staff Management
Record staff transaction activity as well as clock in/clock out at the POS terminal. Access full reporting on all staff members including productivity.
Audit Reporting
Report on discounts and POS functions such as no-sale, credit or wastage. Drill down to determine which staff have performed those functions.