Loyalty, Promotions and Advertising

Create your own loyalty program with SwiftPOS and measure its success.
Promote and advertise to your customers at your venue or through campaigns, keeping them active and engaged.
Contact Us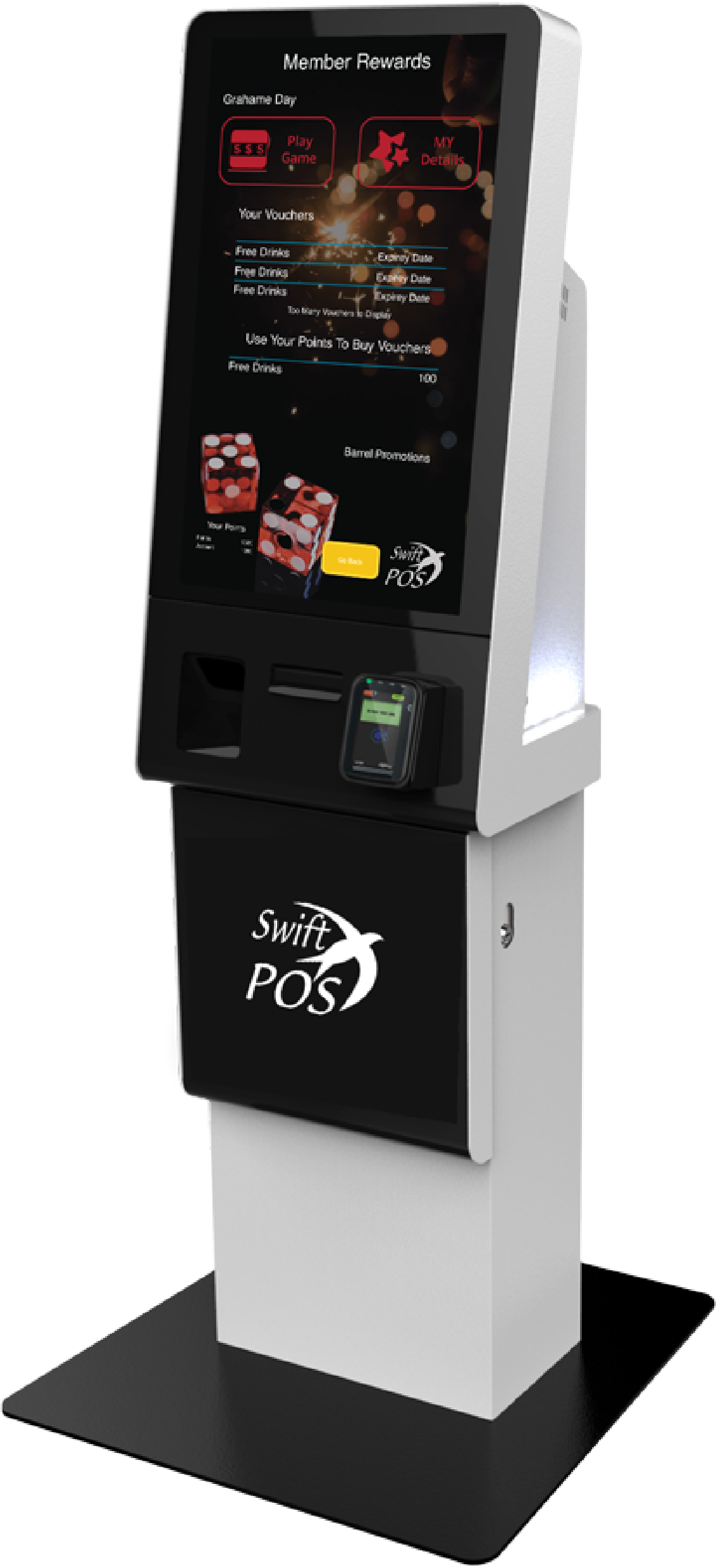 Tiered Loyalty
Provide long-term marketing strategies to customers through Tiered Loyalty. You can create loyalty rewards programs based on classifications and keep customers active and engaged.
Build a Customer Database
Build a secure customer database in SwiftPOS and link to loyalty customer activity at the POS terminal.
Earn & Redeem Loyalty Points
Issue loyalty points, based on any criteria, to reward your customers and bring them back to you every time.
Manage how those loyalty points can be redeemed.
Loyalty and Promotions added value
Customer Facing Displays
Directly market to your customers at the POS. Advertise specials, incorporate customer special deals and run daily promotions with customer facing displays.
Menu Display Screens
Electronic menu boards clearly display menu items to customers and enable ease of menu item and price changes. Screens can be configured as an advertising display highlighting specials and promotions alongside the menu.
System Generated Vouchers
Vouchers generated by SwiftPOS based on pre-set criteria, designed to bring your customer back to the venue on not so busy days and times.
Mix n Match Selling
Easily configure product combinations or discounts you want to offer and set them to run to the days and times you wish to offer them. 100% managed by SwiftPOS with the POS operator simply choosing products normally.
Loyalty Phone App
Link SwiftPOS to LoyaltyConnect – an application designed specifically to work with SwiftPOS making loyalty sign-up and customer interaction a a breeze.
Loyalty Customer Activity Reporting
Detailed reporting on your loyalty customers spending, thus identifying your top customers and those who may have dropped away, so you can present offers to retain or entice them to return.
Email & SMS Provider Interface
Upload your customer list directly to Mail Chimp or an SMS provider for outbound marketing.
Coffee Card Management
Discard the old inefficient card stamp system and have SwiftPOS record your customers purchases and issue the free item when they have met the criteria set.